Key Management Source has been serving the Atlanta surrounding areas since 2010.
Our full- service Real Estate and Property Management Firm was built on integrity grew with competence and thrives with innovation. Our clients includes buyers, sellers, private investors, and commercial entities. Our team of professionals brings expert resources to all phases of real estate and property management.
Meet Manacey
…a visionary with a mind of a mogul
Manacey Culberson, is a visionary with a mind of a mogul and heart built for serving others. This multifaceted " trailblazer" is a real mastermind.  Well known for wearing many hats successfully, her long life goals have been to educate, empower and inspire others in their real estate experience.
This Atlanta Native acquired her passion for real estate in the early '90's, managing multi-family homes. Beyond this profound experience, she became motivated to capitalize on real estate through diverse sales, management, and marketing.
Manacey has managed and consulted over 5200 real property assets, totaling  over $500 million from Multifamily, Residential, HOA, and Investment Groups. She has successfully leveraged her personal commitment and expertise in real estate within the Atlanta market. She is also well experienced in the luxury real estate market. She carries enormous knowledge, an impeccable skills sets in the real estate market and is recognized for serving her clients with integrity and professionalism, making every transaction feel like a smooth sail.
Manacey realized the need to partner real estate transactions with property management and concierge service. Thus she has created a dependable full- service real estate brokerage firm; Key Management Source, (est. 2010). This business model she uses to provide the highest professional real estate standards and to deliver a bespoke service to each client.
Outside real estate, Manacey is a family oriented women with a deep devotion to her husband, three children and grandchildren. She believes  giving back is the most valuable thing any entrepreneur can do. She dedicates time to local communities through volunteerism, charity and partnership with non-profit organizations.
When selecting Manacey Culberson as your Broker, you get a team of experts who can genuinely elevate the real estate experience.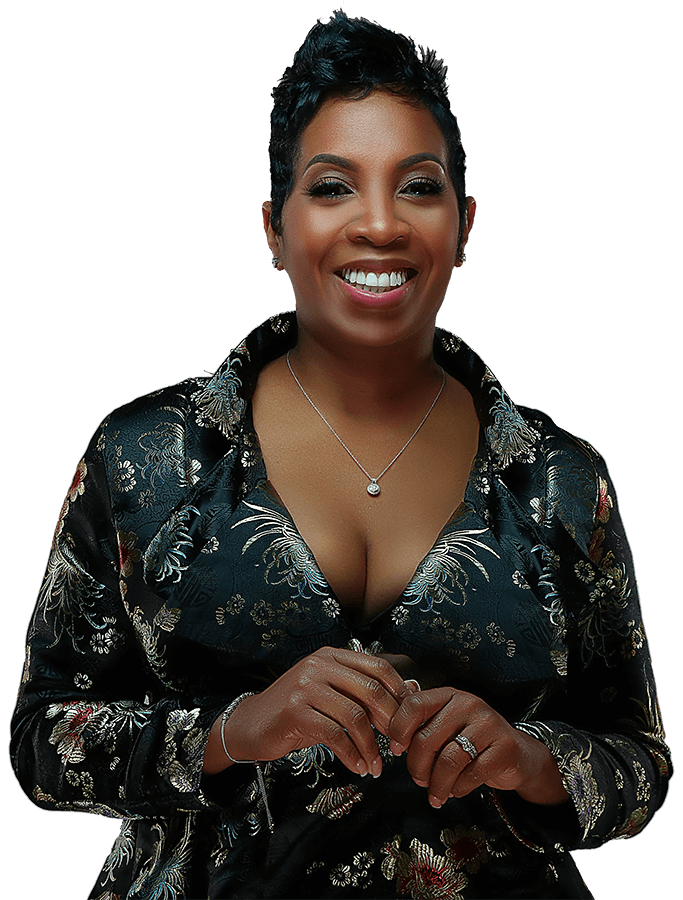 Our Mission
To create value and wealth through the buying, selling, and management of both residential and commercial real estate. We are dedicated to developing long term relationships with our clients through the adherence of core values of integrity, loyalty, mutual respect, and professionalism.
Our Team
Natasha Atkinson

Realtor

Natasha Atkinson is a metro Atlanta area Realtor® at Key Management Source. As a native of Atlanta, she has witnessed its evolution and growth to a modern-day lifestyle. Natasha has over twenty years of customer service, management, sales, and training experience in the retail cosmetic industry. With this history, her relationship-driven profession, coupled with her passion for coaching and teaching, Natasha offers the proficient support that clients today want. Utilizing her transferable skills, she decided to change her career.

Natasha is your Realtor® to point out an ever-changing market. She values the importance of finding your dream investment, answering all your queries while keeping all the facts in check. Natasha understands that every person's path to ownership is a unique one, therefore, understands the importance of providing education, guidance, and support to maximize the success of a client's goals.

Whether it's a home purchase, selling, or an investment purchase, you will have questions. Natasha's purpose is to keep you well informed and prepared from the start to the closing while helping you exercise your real estate transaction with confidence. In addition, Natasha offers a strong standard of integrity and character with a transparent work ethic as she performs her duties and responsibilities.

As much as Natasha takes pleasure in offering her services, her free time is spent as a professional traveling makeup-artist who enjoys the opportunities for creative collaborations. She also provides demonstrations and educative makeup lessons to prospective clients or interested groups of all ages. Finding a balance, she spends quality time with her family and friends, whether simply relaxing, making dinner, celebrating milestones, or traveling. Natasha takes joy in reading, bike riding, and skating, keeping her healthy and active.

Natasha's essential attitude of caring and helpfulness delivers reassurance and significant results to the success of your investment. Natasha is in charge and ready to service you.

Laci White

Realtor , Property Manager

Laci is a full-time professional Realtor and Property Manager. She represents clients purchasing or selling residential and commercial real estate. She also offers management for clients seeking to maintain their investments as rental properties.

Laci maintains a professional, personal and positive attitude in all her dealings. Friends and family would say there is no shortage of positive adjectives to describe Laci: dedicated, hardworking, empathetic, passionate, knowledgeable, family-oriented, the list goes on.

Laci started her real estate journey in 2015 as an Association Manager in San Diego, CA. She began by managing HOAs, COAs and commercial associations. She has held positions of a Property Manager, Portfolio Manager and Director of Operations at various property management companies in San Diego and Atlanta. This background of hers makes her uniquely suited to real estate.

The breadth of her experience, combined with her dedication to continued learning in the field of real estate makes her a tremendous resource to her clients. Laci puts her clients first and builds strong relationships with her thoughtful and reassuring nature.

Laci lives in Henry County, GA and is a member of the DeKalb Association of Realtors. When she's not buying, selling or managing homes, she enjoys cooking, visiting the church and is heavily involved with her kids' sports, education and other programs. She enjoys wine, working out, graphic design, photography and spending time with family and friends.
Our Clients Value Us!
My choice to select you was simple. You were upfront about your capabilities and direct with your suggestions. You presented yourself and the company in a warmly and helpfully. My experience with you has been great! I truly don't know how I would have managed without you. You have been accessible and accommodating. You have been essential to a satisfactory solution regarding my real estate goals. Thank you for all that you have done for me. You are the best!!

Investor

The trait I most appreciated in working with Ms. Culberson was her quick and timely response to all issues. She was very accessible at any time and by any means...phone, text or email. I never had to wait very long to get a question answered or situation resolved. Secondly, although she did represent the buyer, I felt that she was deeply concerned about the fairness of the deal and made me feel that she was my broker too. She was sincere and professional in the manner she handled the file and was extremely flexible to accommodate my hectic and irregular schedule. And finally, I greatly appreciated that she orchestrated the entire transaction from writing and finalizing the contract to organizing the closing. As a FSBO seller, she made my life so easy the transaction seamless. Honestly, I see no areas of needed improvement. This is my 7th property that I have sold, and of all of them, Ms. Culberson was the best agent I have ever worked with who represented my buyer.

Seller

We were looking to buy to build new memories with a larger home for us to grow old in and a yard for our granddaughter to enjoy. Manacey was professional and friendly from Day 1. Very clear on the buying and selling process and attentive to our home needs and wants. Always positive, reassuring and maintained a professional standard even when the builder made it difficult. I would recommend you to the world. This experience was so positive and we got the exact home we always wanted. Coming to your office, the staff was friendly, and the paperwork was minimal. Your explanations of the buying and sell process were to the point, simple, and you did advised of possible scenarios that could delay our process. As we signed on, I felt included in the process and you were attentive to my wants as a husband and lobbied to my wife for common ground! A+ for that!

First Time Home Buyer

We decided to rent this home because it was the perfect size for our family and in the right location. We chose KMS,LLC, because they are always there from beginning to end. Whenever I call with any questions or issues, I'm never let down. Everything is awesome.

Tenant

You've been great over the six years since I first met you. You have shown great poise over the years. You're not only shy to speak up and voice your opinion, what ever topic. You listen, and than you act. You are very caring and concerned about all your clients, no matter how big or small the job is. Just keep doing what you're doing and go for it.

Investor

My family and I were tired of renting and wanted a real home to start our life as parents and newlyweds. Your personality instantly clicked with mine, and I trusted you. I always felt like you had my best interest at heart. Best experience!! You were always available to answer any questions and assure me everything was going smoothly. You were an absolute angel.My experience was phenomenal!! I never felt pressured to settle for a house I didn't want, and you did a wonderful job at paying attention to what I wanted and needed in my home.

First Time Home Buyer

I decided to buy a home because I wanted to be close to my family. I chose Manacey Culberson as my realtor because, since the very first, I just felt like she were so genuine and very professional. What I like best in this experience is the communication and how  she always keep me updated on everything, step-by-step. The process that you have, I think is great, so I don't think that anything could've been done better. From the beginning to the closing on the property, you  made the process smooth sailing, and even when there were some bumps in the road you smooth them out, and we got it done. I'm very happy with my purchase, and I would like to thank you for being my realtor.

First Time Home Buyer

My ultimate goal is to build wealth for my future family. At 23 years old, I understood that if I wanted to build my wealth, I needed to invest my money in assets that would be profitable. When I met Manacey for the first time, she was truly professional. Although I did not understand what I was getting myself into when I decided  to purchase a home, she took the time to explain the process to me in detail; what I should look forward to, her role and how she could assist me. She talked to me about the closing process, earnest money, and mostly how to pick the best home for me. I chose her because she was not afraid to speak  her mind and she knew what I wanted after I showed her a few of my choices. She knew the facts and relayed them in a practically and helpfully. I loved how professional Manacey could be when negotiating a deal. She spoke up for me to ensure I could apply for an amazing down payment program that ultimately helped lessen my closing costs. Manacey is a true professional who  looks out for her clients' best interests. I love that she was there until the very end, helping negotiate a wonderful deal where I was able to walk away with down payment one could only dream of. Manacey knows the facts relating to real estate, and she uses her understanding of the business to help first-time homebuyers. I have no doubt that Manacey can fulfill any dream of home ownership. It is a blessing when you have someone to help you every step of the way.

First Time Home Buyer - Millennial

We live in Texas and the home we sold is located outside of Atlanta, Georgia. We rented the home out for several years.  We decided to sell after significant changes in the rental market, the neighborhood and the surrounded community,  in addition to all the difficulties associated with owning a home over 1,200 miles away from where you live. Ms. Manacey Culberson was recommended to us by the young lady that managed the home for us. Deneen has done such great work for us over the years that we knew anyone she recommended would be a top notch professional. I really liked the way Manacey recognized the fact that we were selling a home from a distance and quickly thought of ways to use technology to stay in touch with us and work to may us as comfortable as possible throughout the process. Manacey  helped make the selling process less stressful for us. She was straight forward in her recommendations, which were made, I believe with our best interest at heart. She has the right contacts so we did not have to wait to track anyone down to do some work or get things done. Ms. Manacey Culberson is a true professional, and it is easy to see she cares about her clients and enjoys what she does. We really appreciate all she did for us. Thanks Manacey.

Out - of -State Sellers

I decided to sell my home because of relocation and career transition. Manacey Culberson came highly recommended.  Her reputation preceded her. Her professionalism, patience, understanding, ability to ease my anxieties, and desire to obtain results which were in my best interest is what I enjoyed most. From my perspective, I don't think there is anything Manacey can do any "better!" I am completely satisfied with the results and, even considering hindsight, know that I totally capitalized on your professional ability to represent my needs! Manacey was able to completely eliminate the anxieties I had with selling my home. Because I am located in another state, and Active Duty Soldier, and in the middle of transitioning careers, I was skeptical and ambivalent about selling my home. However, after assuring me that she would work tirelessly to sell my home, I stepped back and let her work...she was AWESOME!!! She definitely demonstrated superb skills in negotiating the sell of my home! I offer my highest recommendation for Manacey to provide anyone's real estate needs!

Out - of -State Seller